Say YES to an Adventurous Life: 55 Great Ideas to Escape the Ordinary
What does Adventurous Mean?
So adventure is defined by the same dictionary as:
1.a: an undertaking usually involving danger and unknown risks 
   b: the encountering of risks 
2. an exciting or remarkable experience 
3. an enterprise involving financial risk
Guess what, the first thing that I am doing to put the word adventurous into action is this blog.
Yes, what you are reading right now is my new adventure.
Why Starting a Blog is an Adventure for Me?
Just think about it:
Blogging is something new to me. It involves a lot of things that I don't know and will need to learn. It will immerse me in the world of writing, sharing ideas, opinions, and personal experiences online which could be a little out of my comfort zone. This adventure will be for sure a remarkable experience.
English is my second language, and after 21 years living in the US, my American friends still laugh at me about the way I say things and my embarrassing pronunciation mistakes (i.e., trying to say sheet instead of shit) Thankfully and at least for now, I am just going to write and not talk. Talking will be a different adventure.
If I want to do it well, blogging involves some financial risks. It is also an exciting experience because I am learning new things.
So, just for doing something new, can we describe ourselves as adventurous? I would say yes, and for that reason, we are all some kind of adventurous. However, I think it is fair to say that a real adventurous person is someone who is always looking and trying new things. I don't think we should call ourselves adventurous for only having a few adventures in our whole life.
7 Best Reasons to be an Adventurous Person
It brings excitement to our lives
It makes us get out of our comfort zone
It allows us to learn new things and to know new people
It elevates our energy level
It raises our adrenaline levels
It shows us that there is an entirely different world outside waiting to be explored
And most important, it makes us feel alive
So, Why Aren't We More Adventurous?
Most of the time, the answer is because we are scared. We are scared of the unknown, the risks, getting out of our comfort zone, to be rejected or to fail. We put excuses about the lack of money or time. We tell ourselves that we are too old and get trapped in the idea that to be adventurous we need to do something extremely crazy and risky.
The reality is that we can be more adventurous just by adding little adventures to our lives. We can always start with baby steps and become any level of adventurous we want. The important thing is to try new things that add excitement to our lives.
Looking back, I was reflecting on my adventures and came up with what I think have been the three biggest adventures of my life.
The Three Biggest Adventures of my Life:
Learning English in the US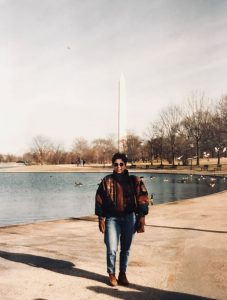 At the age of 26, I decided to come to the US to learn English for six months. I had already graduated in Venezuela and had a very promising job in the Marketing Department of a well-known company. Newly engaged after seven years dating (yes, too long), I decided to leave everything (home, family, fiancé, friends, and job) to achieve one of my dreams, live in the US by myself and learn English.
It was a very risky and difficult decision that got me far out of my comfort zone. However, it was an awesome adventure that I recommend to anyone, especially to college kids.
Moving to Another Country: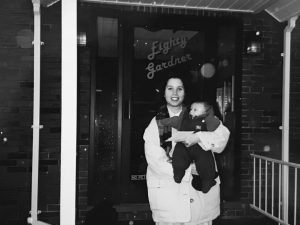 After my return, my family and friends were waiting for me, and I was lucky to get my job and my fiancé back. We got married, had great jobs and even though all things were perfect, we decided to leave everything and come to study some more in the US and live the famous "American Dream." We brought to this adventure a new member, our first son Juan, who was only one month old.
This adventure started 21 years ago, and I hope it keeps going. We have lived in 4 different states, and it has been by far the greatest adventure of our lives.
Extreme Traveling with Small Children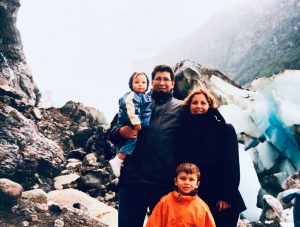 My husband and I love to travel, and I consider every travel an adventure. However, traveling to Torres del Paine in Chile, Patagonia (an incredible place that should be on your bucket list) has been for me the craziest one.
It was a family trip with my in-laws and another new member in our family: our 1-year-old son Santiago. The trip was very long (around 22 hrs). We flew from Minneapolis to Houston (3 hrs. 5 min). Houston to Santiago, Chile (9 hours, 20 min), Santiago to Punta Arenas (3 hrs, 20 min). Then, we took a bus to Torres del Paine with a stop in Puerto Natales (around 6 hours ). On our way back, we decided to take a more adventurous route that involved walking about 2 miles with our little kids and things, riding two different boats plus the long flights.
Every time I remember this trip, I repeat to myself that I was completely crazy. To this day, I recognize that this has been the most amazing trip I have ever done. My baby son behaves very well, and we all had an extraordinary experience. I am so grateful for my dear father in law who was the one who planned and made me go on this trip even after all my whining and complaining.
As you can see, I have always liked adventures, and I love to talk to my children about them. I would want for them to be adventurous too so they can explore the world and add excitement to their lives.
We all know that adventures are different for each person. Adventures that are crazy for me may not be crazy for you. Some adventures will be very easy to add to our lives; others will be more difficult. For this reason, I created a scale to classify adventures into 10 levels.

To make it easy, imagine a scale from 1 to 10, 1 being the easiest, lowest risk adventures and 10 being the extreme and crazy adventures.
As I said before, the level of an adventure may not be the same for everyone, but this scale can give us a good idea of how to classify our adventures.
Ready to get great adventure ideas to add to our lives?
55 Great Ideas to Escape the Ordinary
No Excuse Adventures: Levels 1 - 3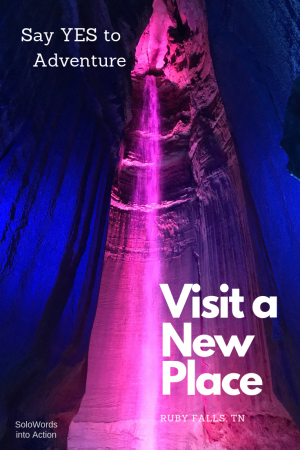 The No Excuse Adventures are usually easy to do. We can do most of them regularly. They don't involve a lot of commitment or money. The risks are very low, and we will feel terrific after we have done any of them:
Say YES every time you get an invitation to do something different
Try a new food from a different country. i.e., Famous Arepas from Venezuela
Try a new recipe
Meet new people
Call someone you haven't talked to a while
Try a new look
Wear a color you have never used before
Take a different route to school or work
Go to a different place for your daily walk or run
Listen to something different. i.e., music, podcast, TEDx Talk
Try to make the craft that you loved from Pinterest
Register for a 5K
Try a different class at the gym. i.e., kickboxing or Zumba
Find a place to volunteer. i.e., American Cancer Society "Road to Recovery"
Learn something new. i.e., a different language. Babbel is a nice app for that
Visit a new place in your home town or nearby city
Invite your neighbors (those you never talk to) for a get-together
Eat lunch with someone different at school or work
Try out some free events in your town or nearby city
Go to a concert
Go hiking
Learn to dance something different through Youtube. i.e., Latin Music
Go a day without a cell phone
Go to a museum
Join a book club
Join a mastermind class
If you work from home, go and work in a different setting. i.e., the library or a coffee shop
Go to a winery and enjoy the tour and wine tasting.
Moderate Adventures: Levels 4 - 6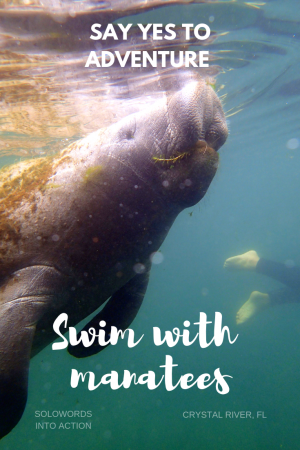 The Moderate Adventures involve important decisions, some money, more time and medium level risks:
Start a blog
Travel in your own country
Go camping
Start a new house project. i.e., change the wall color of your bedroom
Write a book
Register for a new class: dance, cooking, paint, etc
Be brave and go with your kids to their favorite artist concert
Throw a theme party and invite new people
Ride a rollercoaster
Go for a hot air balloon ride
Go Ziplining, rafting, kayaking or swimming with manatees
Big Adventures: Levels 7 - 9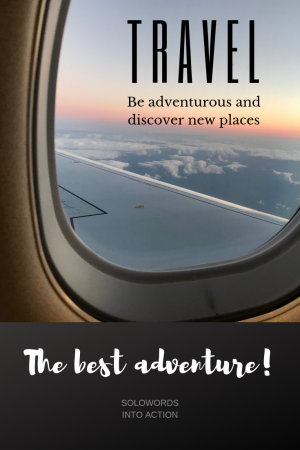 The Big Adventures usually involve very big, life-changing decisions with very high-risks, and most of the time a lot of time and money:
Travel to new countries 

Move to a different country

Move to a different city

Go back to school

Start a new business

Change career

Change job

Try extreme sports like sky diving, bungee jumping, rock climbing, etc
Crazy Adventures: Level 10
The Crazy Adventures are those that might put our life or mental sanity at risk. They put us very far out of our comfort zone and usually require a lot of preparation to be ready or a little bit of craziness to want to do it. So, please be careful if trying any of these adventures.
Extreme traveling with small children, lol
Climb Everest
Do an Ironman
Swim in freezing water
Rock climb without ropes
If you want more inspiration about putting the word Adventurous into action, I recommend you to read the article 21 Amazing Adventures Around the World from Planet D. Dave and Deb have an fantastic blog about adventure where you can find lots of information.
Adventures can affect our lives in incredible ways:
We are the only ones who need to decide to be adventurous.
If adventure comes to us by invitation, we need to be willing to say "YES". 

If it doesn't, and most of the time it won't

, we need to go and look for it. 
Each adventure will leave us with good or not so good experiences. Remember that adventures involve risks at lower or higher levels. The important thing is that they will bring us experiences in our lives and we'll always learn something from them. Just be sure to evaluate very carefully those high-risk adventures that can put your life or the life of others in danger. Any adventure we attempt is at our own risk.
It is up to us to change the way we live. We always hear the expression "Life is too short." If we believe that, we need to go out and add more adventures to our lives. We need to start doing what we always wanted to do. Now is the time to challenge ourselves to be more adventurous and teach our children to do the same. 
The world has too much to offer; we need to escape the ordinary.
Here are two questions for you:
What have been the three biggest adventures of your life? 
When was your last adventure?
I would love to read your responses.
I will be sharing my last adventures on Instagram and Facebook. Please check them out!
Get this FREE Printable Design to remind yourself to put the word ADVENTUROUS into action
Easy to download, high resolution image to print at home or favorite local or online print shop in any of the following sizes: 5 x 7, 8 x 10, 11 x 14, 16 x 20 and 18 x 24. To download, click the green bottom bellow.